Home
›
Off Topic (NRR)
Michael Jackson AGAIN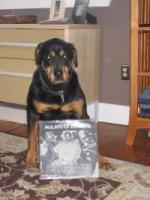 NateBizzo
2,327 Posts
Did anybody see the coverage yesterday?
Sobbing and begging this lady to let her son sleep in the same bed???
WTF?
I officially hope dude rots in prison. I was holding off my opinion, but some of this testimony is too much. This lady in particular really has nothing financially to gain from this either as MJ already paid her & son off 10 years ago.
Makes me sick to my stomach.
I don't think I'll even be able to play any of his classics out anymore out of pure ethical reasons. It will hurt to put away my "Rock With You" 12' but really, fuck him.