Home
›
Strut Central
I got beat jacked on the rich boy album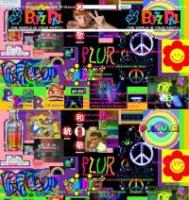 Bsides
4,244 Posts
I would be a lot angrier if i didn't have anything else in the works coming out, but i figure id post this as a lesson for people getting in to the production game. Shit is basically a sample with some claps on it that i did in 10 minutes 4 years ago, but its still like damn..... especially because i was hoping to hear some shit on the rich boy album that would inspire me to make some new beats, and then all i hear is my throwaways from 4 years ago. The funny part is aqua getting further jacked for a co-production credit by polow. Even though i think Polow probably put the whole song together, neither of them really did shit to my original track.
http://www.yousendit.com/transfer.php?action=download&ufid=63F815F569C0E592
heres the rich boy track
http://www.yousendit.com/transfer.php?action=download&ufid=3E61ED7931AAEFB1
heres my beat. whats the lesson here? I dunno really. The music industry is shady? Sample beats are easy to steal? Ghost producers are everywhere? All of these things are true, so i guess if they are news to anybody then take heed. I know i don't really have any legal recourse, but these dudes ain't even pay me for my ghost production so i guess ill just put it out there that i did it for the very few people who might actually care. Again, i got other shit in the works, so it ain't like this is that big of a deal to me, but i think its kinda interesting.