Home
›
Strut Central
BEATOFF 2: SCORPIOFF, Who Amongst You Is Wo/Man Enough to Throw Down?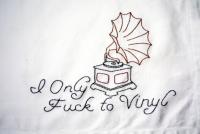 The_Non
5,686 Posts
Hey everybody,
The winner of the last beatoff, m_dejean, has chosen Scorpio for the next beatoff! Dennis Coffey-Scorpio.

*ALL BEATS DUE OCTOBER 15, 2012, 11:59 PM PACIFIC TIME (DEADLINE EXTENDED FOR DAMNABLE SLACKERZ!)
*CAN ONLY USE DENNIS COFFEY-SCORPIO!
*BEATS WILL BE ANONYMOUS AND VOTED ON VIA SOULSTRUT POLL TO SEE WHO IS "KING OF THE BEATOFF."
*WINNER WILL CHOOSE THE NEXT SONG TO SAMPLE
*I (OR YOU) WILL POST THEM ON SOUNDCLOUD BEGINNING AT THE END OF SEPTEMBER OR EARLIER. PLEASE USE MP3 OR WAV FILES PREFERABLY. SHOOT FOR 2-4 MINUTES, IF YOUR MAGNUM SCORPUS GOES OVER THAT, IT'S OK.
*I WILL SEND A REMINDER OUT IN THE DAYS BEFORE THE BEAT'S DUE TO REMIND FOOS, LET THEM KNOW ABOUT POSTING, AND WILL SEND PMs TO PARTICIPANTS
*DON'T STAMP OR NAME YOUR TRACK SOMETHING THAT TELLS PEOPLE WHO YOU ARE IF AT ALL POSSIBLE.

WHO'S IN:
Spacecho
BeatChemist
DJ_Enki
Controller_7
Dep-TDB
EkiM
bennyboy
Lumin
doom
Grandfather
Bapt
Beatsoup X
bobtheorange
StoneHands
ako
Meep
soup
Possum Tom
cove
oldnewsoul X
evolveone

Maybe:
the_dL
Dante
djwaxon


The only other thing I'd say is if strutters wanted to put money into a pot for rewarding the winning beat, we could do that too.