Home
›
Strut Central
toronto's big fat slob mayor now also smokes crack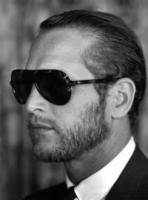 vintageinfants
4,535 Posts
there has been a constant barrage of allegations against this knucklehead from everything to lying, cheating, stealing, misappropriating, sexual harassment, ...... you name it..... will THIS finally be the one to oust him?
GAWKER: For Sale: A Video of Toronto Mayor Rob Ford Smoking Crack
the following claims:

??? Toronto Mayor Rob Ford smokes crack cocaine.

??? There is a video of Rob Ford smoking crack cocaine, taken within the last six months.

??? Rob Ford purchases his crack cocaine from a crew of Toronto drug dealers that service a veritable who's who of A-list...Torontonians? Torontites? Anyway, a lot of prominent people in Toronto purchase and enjoy crack and powder cocaine, and they all buy it from the same folks. The same folks Ford buys it from. Ford's longtime friend, people on his staff, his brother, a prominent hockey analyst, and more.