Home
›
Music
›
Record Collecting
most worth it hundred dollar record--???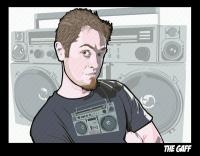 wyzewayz
303 Posts
As tax returns are prominent right now; What lp's out there are there that you'd recommend that are well worth the $100 price they fetch-----------like cop "by all means necessary" type ish....I recommend the following,
Niagara-'S/T
'---------got this in trade a couple years ago, still listen to it all the way through, both sides, recently upped by Numark, for good reason---I love this record down to it's beautiful big breasts on the cover who look like they belong to a lactating 3rd world Queen----If love were a color, this would be red hot---Affire

Terry Callier-'What Color is Love?
'-----got this in trade as well a couple years ago too-------B-side's a snoozer for me, but "Candyman' is pure heat, and this is possibly my very favourite lp Cover ever.... "dancing girl" is so moody it hurts, you might cry if you're in the right mood...it just matches the cover to a "T" ----------The Girl looks like she just had sex with a guy who is cheating on his wife and won't divorce her for this fine lady-----She's reflecting on everything just happened over a:
Smoke-'Everything
'-----------got this as a gift last year from my friend who I'll leave 'Anonymous' cuz it was in vg condition---thanks, this is one of my very favourite lp's---------mentioned in this latest issue of Wax Poetics, so I guess it's been reissued--------but, it's records like this, and the new Quasimoto, that really don't help my decision to quit smoking weed after 13 years----peeping this, or the new Quas, and I definately begin thinking about how "nice" it is to kick back and "smoke some herb" (that's "smoke weed" not "smoking a sucker in the head")--------------I love jazz, with beats---- dark, moody, ---Shelda is one of the illest tunes EVER....so, I guess the rest doesn't matter, even though the Lp is dope all the way throughbut, after having these, I now know that they are worth the price.