Home
›
Strut Central
LEAVE BEER ALONE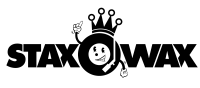 staxwax
1,474 Posts
Allright - for all my stateside brethren, we love you. But lets get one thing clear - STEP AWAY FROM THE BEER SON!
Euromen got this - we invented this shit. And we will embarrass the FUSK out of y'all in the beer game.
For 1 - your top selling produce - BUDWEISER, SCHLITZ, MILLER, PABST, YUENGLING - they were all founded and started by Euromen who adapted fine old country product to the watered down horse piss it has now become to suit your unrefined tastes.
What y'all know about non-pasteurized beer? NATHANG
Come to Germany, Prague or Belgium and find out whats what.
Please - take your Bearded Brooklyn Microbrewery Cherry Concoctions and
'let the door hit you - where the dog should have bit you!'
PROST MU'FAKKAZ