Home
›
Music
›
Record Collecting
Record Digging Stories (Please Add On)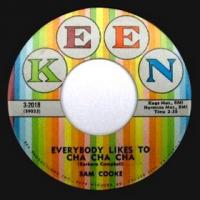 Rockadelic
Out Digging
13,993 Posts
I'd love to see a thread where people tell their digging stories......I know there are 100's of great ones here at SS so let's post them up and see how long we can keep it going.....I'll post one a week until I'm out of them or I'm asked to stop.
One of the things I used to do was call all the local radio stations in the areas my digging trip was planned for....sometimes they had records....somtimes they knew who did.
In the late 80's my partner and I were going to spend a few days in North Carolina and had a couple of decent leads and one wild goose chase. The latter was a result of me calling a radio station and the owner telling me that he had heard there was a guy a few towns over that had a barn filled with records that he sold to the public. He didn't know his name but suggested that if we went to the small town and asked around he would be easy to find.
We put it at the bottom of the list and kinda forgot about it. The trip started out pretty good with us scoring a box of Justice label Garage/Soul LP's at a Winston-Salem Flea Market for a buck a piece. A total of 27 LP's on the label with multiple copies of some of the better ones. A couple of our planned stops turned out to be busts so on our last day we decided to try to follow-up on the "barn filled with records" lead.
We pulled into the "town" that consisted of a Post Office, a Sears Catalog store and a Gas Station. I went into the P.O. and there was a cop inside. I asked if he knew about the record barn and he said he did....and that if we followed him he would take us to it. We followed out of town on a two lane highway and he stopped at a dirt road, got out of the car and told us to follow the dirt road for about a 1/2 mile.
We headed up the road and about a 1/2 mile later we saw a small nice looking house that had literally 100's of Glass Lawn Globes(see below) of every color imaginable in the front lawn. Across the road from the house was a large barn that was completely shingled with records. Every inch of it other than the roof was covered in records. The door to the barn was open and there were 3 cars parked outside of it....one with Virginia plates and one from Tennessee.
Inside was a maze of aisles with tables holding crates of LP's.....between 500 and-1,000 of them....and there were two customers piling them up. We introduced ourselves and asked if we could look through....he told us to dig in and that everything was priced. It just felt like a giant score about to happen.....3 hours later, without pulling out a single LP my partner Mark confirmed what I had found, that every friggin record in that Barn was a Country record....and even those had been well picked over. We left empy-handed. Somewhere around here I have a photo of the "record barn" as a souvenir.
TAGGED: