Home
›
Strut Central
SOULSTRUT ***Top 20 Tracks of 2011***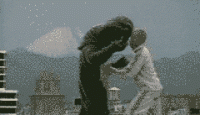 Soul Zilla
153 Posts
Happy Holidays! As the year comes to a close why not post up your top 20 tracks
that were new to YOUR EARS. Off the top of my head,
Top 20 songs of 2011 for Me:
(alphabetically ordered)
1)AB White - Check Yourself
2)Big T Stigler & the LDS Band - Cleo
3)Bobby Bland - I Ain't Myself
4)Brooklyn People - Peace & Love
5)Christian Adams - Loneliness All Around
6)Curtis Knight - Down in the Village
7)John Fitch & Associates - Romantic Attitude
8)Johnny Cool - That's You My Love
9)Kak - Everythig's Changing
10)Lee Brackett - Ruby
11)OFS Unlimited - Mystic
12)Parish Hall - How Can You Win
13)Raw Soul - Leave My Beat Alone
14)Sir Guy - Let Home Cross Your Mind
15)Smokey Johnson - It Ain't My Fault Pts 1 & 2
16)The Duke of Burlington - Flash
17)The Fellows - Let's Make it Last
18)The Incorporates - Keep Her In the Groove
19)Underground Express - Never Found A Girl
20)Yusef Lateef - Love Theme from Spartacus
Gift Wrapped Raw Soul for Your Pleasure >>
https://rapidshare.com/files/3689185167/SOULSTRUT_2011_-_Soul_Zilla.rar
And You?? ...