Home
›
Strut Central
Obama Sucks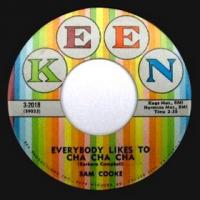 Rockadelic
Out Digging
13,993 Posts
I posted a photo of this last year as it's right down the street I live on.
Do you think they should make him take it down?
Trophy Club homeowner's Obama flag sparks debate
Thu, 7 Jul 2011 18:20:10 CDT
TROPHY CLUB - What one woman's child saw under an American flag has now set off a city debate.
Flying underneath the American flag in front of the home of one Trophy Club home is another flag that reads "OBAMA SUCKS."
Kay Humbert first saw the flag as she walked the neighborhood with her 6-year-old daughter. ???We've chosen to live here and I don't choose that as a part of my child's reading," Humbert said. The mother said she felt offended by the flag, and said she politely confronted the homeowners. "I think we're teaching the kids up front that foul language is just fine, especially to display it," she said.
Chuck Swartz said he felt compelled to fly the flag out of frustration with the President Barack Obama administration. He's worried about the national debt that has hit $14.5 trillion. ???It's become a mainstream word," he said. "As soon as that child goes to school, she's going to hear that word virtually every day." Swartz said he travels for a living and doesn't have time to attend anti-Obama protests. ???So, I felt that this was an appropriate method to get my message across," he said.
While Trophy Club city leaders also felt the flag is inappropriate, the city attorney told them it is protected by free speech. "Are we gong to just keep spewing anger all the time so I can put a banner up?" Humbert said. "My neighbors can put a banner up. We're just going to have a freedom of speech thing going like a volley, but where does it stop?" Swartz said he won't take the flag down until Obama is out of office. ???I don't want to come across as some kind of raving lunatic out here on the corner with my flag," he said. "I'm just expressing opinion" Swartz said only two people complained compared to hundreds who voiced their support.