Home
›
Strut Central
REP A BEACH!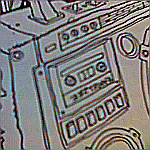 PATX
2,820 Posts
1. LOCAL
Ram Island Drive, Shelter Island, NY. You can put your bike on the LIRR, jump out at the last stop and walk across to the ferry, then cycle 15mins to get
here
. It's not an official beach so pretty empty. (skinny dip R)
2. FAR OFF
Play Manzanilla, Puerto Escondido, Oaxaca, Mexico.
here
We seriously changed our travel plans to stay here longer because it was so relaxing. Not too crowded, lots of cheap beer and good food, but still has a pair of spotted rays that do a slow lap twice a day, making everyone jump out the water.
GO! I need some blue skies, at least on screen.