Home
›
Strut Central
Good Records NYC Closing: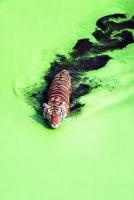 kicks79
1,331 Posts
Suprised to see no news about this on the forum. Good Records was always on my list to drop into when visiting NYC. Always had a great selection of stuff that I was hunting for. Good luck to Jonnny Paycheck on his future endeavours.
From their FB page:

"Dear Friends and Family.

After nearly 14 years of serving the record collectors and music lovers of New York City and beyond, I am closing Good Records NYC on Sunday, March 24th. on April 1st, the shop at 218 East 5th Street in Manhattan's East Village will re-open as Stranded Records, a vinyl shop owned by the record label Superior Viaduct.
Lots of things will remain the same. most of the staff is staying. most of the inventory is too. Stranded will honor Good Records gift certificates and trade credit for a period of 3 months - through the end of June. most importantly, there will still be vinyl records to dig and purchase and add to your collections, in the same bins, at the same location.
On a personal note: this was a great run in the greatest city, and it could not have been done without YOU. big up to all our customers, from the daily and weekly regulars to casual stoppers-by; all current and former staff, friends, allies, plugs, and simply great collectros from across the globe; thank you for making us your favorite, year after year, from 3rd St to 5th St, from the well-worn classics to the new discoveries to the wtf-unclassifiable; thank you for the laughs, the knowledge, the stories, the good vibes, and of course, your hard-earned purchases. thank you for making our little shop a special and unique place in a world of rapidly increasing homogeneity. thank you for knowing and proving that vinyl is valid and dope and real and worth millions of dollars, long before big corporations agreed with us or saw reason to exploit those facts. I am moving on, but the platter keeps spinning. I look forward to releasing more music on my new imprint - Key System Recordings - and working with Superior Viaduct on this transition and other creative endeavors. This is but one chapter in a life of music, and the work continues.
"the beat feels like a never-ender, but all things good must." - Q-Tip
with love and gratitude
Jonathan "Jonny" Sklute"
TAGGED: