Home
›
Music
›
Music Talk
Your Personal Hell, What Would It Be? (Record/TV Related)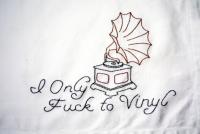 The_Non
5,691 Posts
So you are in Hell. It's all over. The Devil says "I'm going to make you wish you were dead all over again."
What song is on Hell's radio on a loop?
What TV show is on, on a loop?
Mine is:
"American Pie" by Don McLean
AND
"The Nanny"
What's yours?
No Donald Dump references and have some fun widdit!

TAGGED: