Home
›
Music
›
Record Collecting
Mingering Mike - an IMAGINARY record collection?!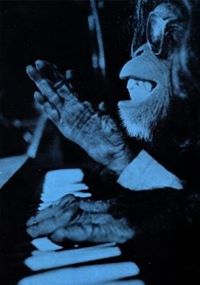 Secret_Chimp
915 Posts
Okay, so I hit the flea market last Thursday in the freezing cold and came upon this dope soundtrack collection - Melinda, Sweetback's Badass Song, The Marketts Play Batman, Mannix, More Mission Impossbile, etc.., when I came upon this box of... fake records!!
That's right- about 35 or 40 hand-drawn and hand-painted album covers made between 1969 and 1976, some complete with fake cardboard records inside them. Apparently some guy who called himself "Mingering Mike" put together all of these albums as if he were the musician.. the covers are complete with hand-drawn barcodes, track listings, lyrics, drawings of the band(s), and in some cases, liner notes. He did soul and funk albums and blaxploitation soundtracks (for movies that never existed), and even a christmas album!
Now, I wouldn't say that it's the artwork is what's so cool about these things (though some of em are pretty cool in their own way)- it's the mystery of it all! Who is Mingering Mike? Was he a musician here in DC who actually played out in clubs? Or was he some kooky guy who sat at home and fantasized about being a soul star? Whoever he was, I'm intrigued.
There's definitely a theme among some of them regarding heroine and drugs.. some of the liner notes and lyrics are very personal (and moving) accounts of friends he's lost to drugs, etc. The records are kind of like a diary, I guess you could say, due to their personal nature. I feel kind of weird posting pictures of them on here, but I thought you guys might appreciate them. Needless to say I bought all of em (and all of the soundtracks!), as I knew that I'd never come across anything like this again.
Here's a long shot: anyone happen to know Mingering Mike? This stuff came out of an abandoned/forfeited storage unit here in DC, they probably mean a lot to the guy.. I guess he could be sick, down and out, in jail, or worse.
Anyways, here's a sampling of some of my favorites- I'll post some more photos if there's any interest (check out the photo with the quote from James Brown at the very bottom!).