Home
›
Strut Central
David Bryne = "New York has changed"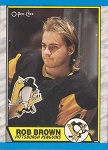 downtownrobbrown
446 Posts
http://pitchfork.com/news/52570-david-byrne-says-wealth-inequality-has-crushed-creativity-in-new-york-city-in-new-editorial/
The city is a body and a mind ??? a physical structure as well as a repository of ideas and information. Knowledge and creativity are resources. If the physical (and financial) parts are functional, then the flow of ideas, creativity and information are facilitated. The city is a fountain that never stops: it generates its energy from the human interactions that take place in it. Unfortunately, we're getting to a point where many of New York's citizens have been excluded from this equation for too long. The physical part of our city ??? the body ??? has been improved immeasurably. I'm a huge supporter of the bike lanes and the bikeshare program, the new public plazas, the waterfront parks and the functional public transportation system. But the cultural part of the city ??? the mind ??? has been usurped by the top 1%.
This city doesn't make things anymore. Creativity, of all kinds, is the resource we have to draw on as a city and a country in order to survive. In the recent past, before the 2008 crash, the best and the brightest were lured into the world of finance. Many a bright kid graduating from university knew that they could become fairly wealthy almost instantly if they found employment at a hedge fund or some similar institution. But before the financial sector came to dominate the world, they might have made things: in publishing, manufacturing, television, fashion, you name it. As in many other countries, the lure of easy bucks hoovered this talent and intelligence up ??? and made it difficult for those other kinds of businesses to attract any of the top talent.
A culture of arrogance, hubris and winner-take-all was established. It wasn't cool to be poor or struggling. The bully was celebrated and cheered. The talent pool became a limited resource for any industry, except Wall Street. I'm not talking about artists, writers, filmmakers and musicians ??? they weren't exactly on a trajectory toward Wall Street anyway ??? but any businesses that might have employed creative individuals were having difficulties surviving, and naturally, the arty types had a hard time finding employment, too... Unlike Iceland, where the government let misbehaving banks fail and talented kids became less interested in leaping into the cesspool of finance, in New York there has been no public rejection of the culture that led to the financial crisis.
http://pitchfork.com/news/52570-david-byrne-says-wealth-inequality-has-crushed-creativity-in-new-york-city-in-new-editorial/
Does he have a point?