Home
›
Music
›
Music Talk
Top 3 Rock Albums that changed your life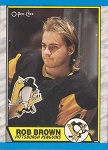 downtownrobbrown
446 Posts
I come from a more rock background so I'm interested in what people here might say. Sorry about all the heavy hitters but that's how it all went down.


1. Led Zeppelin - "Physical Graffiti"

First Zeppelin album I ever got. Nuff said.

2. Pink Floyd - "The Wall"

Some burnout gave it to me on the grade school bus. Blew my mind.

3. Grateful Dead - "Live/Dead"

So cosmic.