Home
›
Music
›
Music Talk
Essential Funk LP's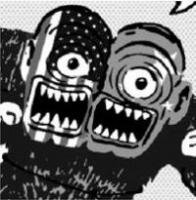 99Problems
1,541 Posts
I'm looking for recommendations on the funkiest shit ever recorded on LP. Examples of what I'm looking for:
Ruby Andrews -- Black Ruby (Zodiac)
Dillard Crume and the Soul Rockers (Alshire)
S.O.U.L. -- What is It? (Musicor); Can you Feel it? (Musicor)
Pazant Brothers -- Loose and Juicy (Vanguard)
James Brown -- Get On The Good Foot (Polydor)
Ike Turner -- A Black Man's Soul (Pompeii) this makes the list for "Getting Nasty" alone, even though there's other great tracks
No raregroove, late disco (unless it's something like Peace, Justice and Equality) modern soul bizzness. Just dirty and funky...and no 45's.