Home
›
Strut Central
Classic Soulstrut Mixes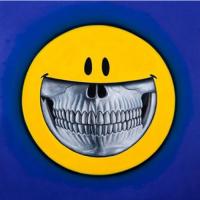 nzshadow
5,515 Posts
... that aren't in the Mix section.
I recently unearthed an old external hard drive which contained some Soulstrut mixes I had saved way back when. I shall post them in this thraed for anyone who missed out the first time round. Plaese to add on.
We begin with an essential.
Whitelilly - Bottom of the Universe.
Here is the inimitable James waxing lyrical on this now mythical mix:
This mix is sui generis, unfuckwithable, and as fathomless as the day is long. It's on the ever-shortening list of shit that I listen to every once in a while--even if it???s sunny outside and all is well and I'm working on this Orangina here and I really don???t fuckin??? feel like listening to anything that dark and lovely--just to gauge where I'm at. The heart is a muscle, you know? When you're tired of this mix, you're tired of life.

And a note to Blighty and whoever else hasn???t heard it yet but wants to: This mix will not--I repeat, will not--split your wig and/or melt your face. Its merits will not be immediately apparent (my first thought upon hearing it was ???Wow, this is very...long???), and it will not reward The Missouri Listen (???Show me!???). Despite the big talk, please do not expect it to gut you like a blunt and reconstruct your design. Rather, it is the grass--let it work.
Whitelilly - Bottom of the Universe.