Home
›
Strut Central
A Proposal...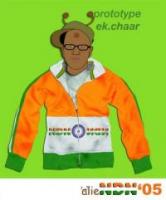 alieNDN
2,181 Posts
as a fan of music, i've always wondered about sonic experiments...like shipping babies into mars leaving them nothing but food, shelter and instruments and then recording them in 30 years. But that's not very ethical.One of my more feasible experiments or soemthing I've always wondered about was what if you gave the same 4 records to 50 different djs and FORCED them to use each track and no more...what would it sound like?so my proposal to you guys is if you got some spare time (don't tell me you dont, i see you making those graemlins for every conceivable comment
http://img19.imageshack.us/img19/3066/rawming1hd.gif
) and are in possession of Serato, Final Scratch or CDJ's, what if we all agreed on 4 mp3s to upload, and have people fuck with them? it aint no competition, just something to kind of open your eyes in terms of the potential variances of the human brain when keeping some variables (the tracks used) uniform in music. what y'all think? no deadline, just keep adding them to a thread...doesnt have to be properly mixed, just spend 5 minutes on it if need be. I think in addition to the 4 tracks selected, perhaps there could also be an acapella track...you know just for the vox or whatever. regretably i can't contribute at the moment (still deciding on my cdj), but just throwing the idea out there if anyone thinks it would be an interesting pursuit.