Home
›
Strut Central
New Dangermouse (creative FU or dbaggery?)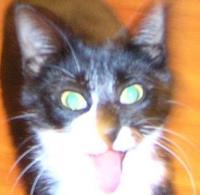 Snapping
994 Posts
The new Dangermouse album,
due to some dispute with his record label
will be released as a blank CD-R and then everyone who buys it will be encouraged to download the album via P2P networks. So basically what is being sold is the artwork and linernotes. This seems kind of creative to me. And also kind of pissy. I can't decide. The music itself looks like a hipster-orgy-nightmare of guest artists (including Sparklehorse, The Shins, The Flaming Lips, Gruff Rhys of Super Furry Animals, Jason Lytle of Grandaddy, Julian Casablancas of The Strokes, Frank Black of the Pixies, Iggy Pop, Nina Persson of The Cardigans, Suzanne Vega, Vic Chesnutt, David Lynch, and Scott Spillane of Neutral Milk Hotel and The Gerbils.)What think you strut? Is he making a creative and daring statement, or throwing a typical well-paid artist hissy fit?