Home
›
Strut Central
Recent Celebrity Sightings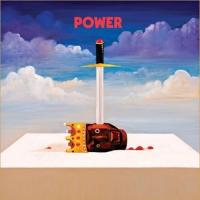 drewnice
5,465 Posts
I was on the train back from D.C. today from the Mingering Mike opening in D.C. (which was fantastic, by the way--props to Dori for his hard work) and guess who I see standing on the Baltimore stop platform...
Mr. Clarke Peters (a.k.a. Detective Lester Freamon) ended up sitting just two rows adjacent from me and when the seat next to him cleared, I went over to have a quick conversation with him. Homey is just as smooth as he is on
The Wire
and said that this season is going to be amazing. I told him that I was watching the episode in Season 3 the other day where he cribs the cellphone numbers from the burner runner in order to gain his trust enough to sell him pre-wire-tapped phones for the Barksdale crew. He had a good laugh out of it and said that actor actually showed up on the set yesterday. They are in the middle of filming Season 5, which he confirmed does focus on the media and that it will indeed be the final season. Then I noticed a script in his hand.
"I'm actually reading Episode 6, right now."