Home
›
Off Topic (NRR)
Is Israel going too far?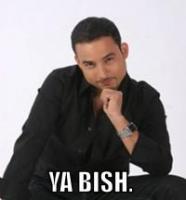 day
9,612 Posts
The Lebanese government is begging for a cease fire, 100 civillians and 4 Israeli civillians are dead, the country is demolished, etc. It seems heavy handed to me.Why are they destroying the country instead of focusing on the fucking scum who started this whole thing?
CNN: The IDF said it was making "every effort" to avoid civilian casualties, adding: "Responsibility for endangering civilian population rests on the Hezbollah terror organization, which operates and launches missiles at Israel from populated civilian areas."More than 75 rockets were fired at Israeli towns on Saturday, the IDF said.One barrage struck Nahariya, a northwestern town near the Lebanese border. There were no immediate reports of injuries.
BEIRUT (Reuters) - Israel killed at least 34 civilians on Saturday, including 15 children, in air strikes meant to punish Lebanon for letting Hizbollah guerrillas menace the Jewish state's northern border.Israel's bombing of Lebanese roads, bridges, ports and airports, as well as Hizbollah targets, is its most destructive onslaught since a 1982 invasion to expel Palestinian forces.For the first time, ports in Christian areas were bombarded and a helicopter missile hit a lighthouse on Beirut's seafront.Lebanese Prime Minister Fouad Siniora demanded an immediate U.N.-backed ceasefire, denouncing Israel for turning his country into a "disaster zone". He appealed for foreign aid.An Israeli missile incinerated a van in southern Lebanon, killing 20 people, among them 15 children, in the deadliest single attack of the campaign launched by Israel after Hizbollah captured two of its soldiers and killed eight on Wednesday.Police said the van was carrying two families fleeing the village of Marwaheen after Israeli loudspeaker warnings to leave their homes. Many of the bodies were charred and broken.Other raids on north, east and south Lebanon killed 14 people and wounded 37, security sources said.At least 103 people, all but four of them civilians, have been killed in Israel's four-day-old assault, which has choked Lebanon's economy and prompted tourists and foreigners to flee.
TAGGED: