Home
›
Strut Central
DJ Too Tuff - Back To Wreck Shop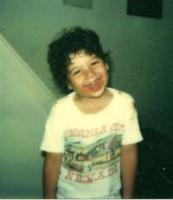 Cosmo
9,767 Posts
DJ Too Tuff's back to scratchHe was one of the city's favorite turntablists. But youth, bad judgment, and trouble with the law brought him down. Joe Hicks is older and wiser now - and rediscovered.By Rob Watson, Inquirer Staff WriterIf you had a hankering for pizza from Top Quality on Castor Avenue early this year, chances are it was Joe Hicks who came to your door with a hot pie.Even some of the most knowledgeable hip-hop fans in Philly would have tipped the guy and shut the door, not realizing that the 34-year-old Hicks was the DJ for the Tuff Crew, one of greatest rap groups this city has ever had. Many believed the rumors that DJ Too Tuff had passed.Until recently.Once lost, but now found, DJ Too Tuff is touching the tables again, trying to piece together a career that held as much promise as those other Philly turntablists Cash Money, Jazzy Jeff and DJ Miz. Tonight at Tritone, he begins what many hope is a not-so-long road back."In my opinion, any DJ from the Philly area who is 25 and up has been influenced by DJ Too Tuff," says Cosmo Baker, the renowned DJ behind The Rub parties. Baker, a Philly native, called Hicks one of the best unheralded DJs of his time in the April issue of Wax Poetics magazine. "Any DJ of worth knows the cuts from 'My Part of Town' by heart."With Ice Dog, L.A. Kid, Tone Love, and Monty G giving shoutouts to every part of Philly, "My Part of Town" was an inescapable anthem in the summer of '88, booming from every car, rocking every club. Even then, you couldn't get enough."The whole city got behind it at the same time," says Docta Shock, the hip-hop professor who runs workshops and seminars on the genre. "It was one of the first Philly tracks where the turntable became an instrument."Hicks' desire to play the turntable started in 1982, at a meeting ground for the emerging art of hip-hop.
"My mom used to buy incense at the Funk-O-Mart on 10th and Chestnut, and they would have all the records," says Hicks, a Fishtown native. "I got my first record at 10, it was Grandmaster Flash's 'The Message.' There was really no turning back."At 14, after getting a job at KFC, he bought two turntables and learned to scratch from a friend. School days at St. Joe's Prep led to after-school battles as Disco Joe, dazing rivals - or practicing until his dad made him stop."He would come up to my room yelling and screaming to turn that craziness down," Hicks says. "He didn't realize that there were always six or seven boys right outside my window always listening to me, so they got shut down too."Though hip-hop was primarily a black and Latin art form, Hicks says he never encountered any more resistance than being called "White Boy Joe.""Inside hip-hop, it was never a problem," Hicks says. "The three real platforms - graffiti, rap music and break dancing - have always been color-blind as long as you could do your thing."After Hicks joined the Tuff Crew in '86, they recorded Phanjam, an EP that included the highly regarded "Kick the Ball" with Camden's Krown Rulers."Those were my boys," says Lady B, the Philly hip-hop radio icon and one of the first females to rap on wax, back in '79. "Jazzy and Cash were smooth, and made it look easy. Too Tuff would be killin' those tables - it was like he was torturing them."
The big time came less than a year after Hicks graduated from St. Joe's Prep, when "My Part of Town," the single from Dangerzone, blew up. The opening guitar sample from the Blackbyrds' "Street Games" coupled with Too Tuff's scratching of the Kurtis Blow phrase "so damn tough" was like a call to arms."It was the last song we recorded. We had the rhymes and the beat and I just stumbled across that Kurtis Blow part by accident," Hicks remembers.Hicks had been awarded an academic scholarship to Temple University. But with a tour coming up, he dropped out and started living the life - one that provided only limited luxuries due to a bad deal the group had signed."We had money but it wasn't like we had money. It was enough to party on but not enough to really live," Hicks laments. "We didn't really know better at that time and when we found out, it was too late."After Back to Wreck Shop came out in '89, the group split, with Too Tuff and Ice leaving, and Tone Luv carrying the Tuff Crew name for a final album, Still Dangerous."That stuff was corny and soft," Hick says. "They even had a white DJ to act like nothing had changed."He started his own recording studio, but late nights, high expenses, and hanging around with some bad folk led to his incarceration on drug possession charges.It took only those four months in lockdown for his studio business to fall apart. Many of his artists went to work with other producers, some were killed in street violence, others wound up doing jail time. Hicks was evicted, his equipment and records confiscated or stolen, and he was left broke with a daughter on the way.Then Hicks began "real life," working in jobs ranging from a Tower Records security guard to Eckerd Pharmacy warehouse worker. He'd fallen out of the game completely.Gone but not forgotten. Until 2004."I am working at the pizza place making cheesesteaks and whatnot, and some local kids who know me come in and say that some DJ named Z-Trip for Linkin Park had stopped his set asking for DJ Too Tuff, down at the Wachovia," Hicks says. "I really didn't pay any attention to it at the time."He should have. But chance would smile once again.An avid listener to WIP-AM, Hicks called up one night in February to answer a trivia question. He got it wrong, but mentioned that he used to be DJ Too Tuff."I couldn't believe it," says Tim McCloskey, a St. Joe's classmate who has worked at clubs around town and promoted shows. "I called the station and said, 'Just keep this guy on the phone, please!' "McCloskey thought he could help him get back on track. He introduced Hicks to a friend who put him in touch with Butch Mayo, a South Philly native who had been working on Phila.Sophical, a documentary about the impact Philly DJs have had on turntable culture around the world."Everyone I talked to said he was dead," Mayo says. "So I was planning a tribute to him when we went to post-production. He was one of the best DJs ever, and now I have him in my film, in the flesh."McCloskey helped Hicks set up a MySpace page."I then searched for DJ Too Tuff on MySpace, found about 50 hits, and sent a 'friend's request' to each of them," says McCloskey. "Three days later we had literally thousands of hits. Germany, Japan, everywhere."One of those hits was Z-Trip. The DJ who opened for Linkin Park sent equipment to Hicks in the hope that he'd start spinning again."It's really crazy and really humbling. Z had been asking for me every time he came to Philly, in front of thousands," Hicks says. "I really had no idea people around the world were respecting me like this."The groundswell of support has given Hicks the gumption to quit his job and not only start DJing but release some hip-hop he's been holding onto."The ball is in my court now, I am just trying to hit it. Hopefully I still have my swing," Hicks says. "Every time I get a little nervous, I go down to the public library to check out my new friends on MySpace."
ONLINE EXTRAListen to Tuff Crew's "My Part of Town" at
http://go.philly.com/albums