Home
›
Strut Central
Pitchfork discusses new rapper RAWKAN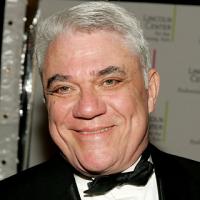 noz
3,625 Posts
stole this bit from okpluurr.
http://pitchforkmedia.com/tracks/05-03-29.shtml#song3
I>Joe Budden, B>Rawkan/B>, Oschino,Sparks, and Peedi Crack: "Triumph Remix"genre: hip-hopOn 1997's Wu-Tang Forever, "Triumph" was our last chance to hear the fully assembled Wu-Tang Clan, all nine members plus Cappadonna, absolutely wrecking an eerie, swirling RZA banger. Every last Wu member brought ridiculous fire to "Triumph"; the track marks the last moment when it seemed like the Clan ran hip-hop before it splintered into a million underwhelming solo projects and petty feuds.Roc-A-Fella Records was the undisputable number-one brand in rap a couple of years ago. But now that Jay's left the studio for the front office and Damon Dash has announced vague plans to start his own label called Roc-4-Life, many of the label's supporting players face uncertain futures. So when a motley collection of former Roc D-teamers assemble to reassure us that they still run shit, it's impossible not to catch flashbacks of Wu-Tang's sad dissolution. Except that none of these guys have anything like the knife-edge gravity that the Wu had in 1997. Joe Budden, two years removed from his one hit, warns us: "Anybody let the milli spray by us/ Could get a ache in your heart like Billy Ray Cyrus". B>Rawkan, who I've never even heard of/B>, says something about slashing the Vatican. Oschino (or Sparks?) lets us know that he's "trying to m??nage with Serena and Venus". The whole exercise remains sad and pointless until the end of the track when Peedi Crack's anarchic Bugs Bunny flow rolls through and saves the day. If Dash ever manages to get Roc-4-Life off the ground, he needs to build it around this guy. [Tom Breihan] /I>for those unaware, B>RAEKWON/B> appears on this song.