Home
›
Strut Central
Which instruments you play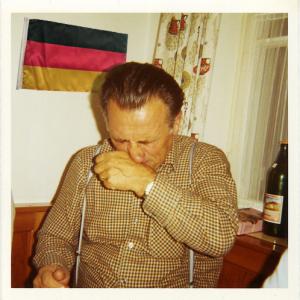 disco_che
1,115 Posts
I had flute lessons for more than ten years, abandoned the instrument for many years and have started to play again one year ago.
Played baritone sax in the school bigband but never had my own instrument. Was fun to play but really exhausting.
Recently I picked up a melodica at the flea and keep constantly working on my Augustus Pablo steez.
Also like to play a bunch of percussion instruments and everything else you can beat on. My son enjoys little concerts on marmelade jars while we're sitting at the breakfast table and he's picking up on the bongos quickly.
Always wanted to learn drums as a kid but wasn't allowed to (small flat related). Thinking about taking lessons now.

What are you all playing?