Home
›
Archive
›
The Soul Strut 100
Soul Strut 100: # 82 - Gang Starr - Hard To Earn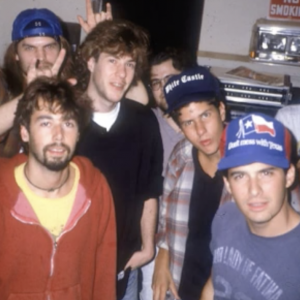 RAJ
tenacious local
7,756 Posts
I will slowly be unveiling the Top 100 Soul Strut Related Records as Voted by the Strutters Themselves.
# 82 - Gang Starr - Hard To Earn
Please discuss your reactions to this record. The thread will be archived later
here
.
About
Hard to Earn is the fourth album from the hip hop duo Gang Starr. It was released in March 1994 and featured the singles "Mass Appeal", "DWYCK" and "Code of the Streets." Musically the album is constructed around a harder, more stripped-down sound that is distinctively less melodic than the duo's previous work.

Guest appearances on the album come from Group Home, Jeru The Damaja, and Big Shug. At the time, all were part of the Gang Starr Foundation, which made the album a stepping-stone for future DJ Premier-helmed projects by Group Home and Jeru. The single "DWYCK" also featured hip hop duo Nice & Smooth.

Hard to Earn is also the duo's first album to carry the "Parental Advisory" label.

http://en.wikipedia.org/wiki/Hard_to_Earn
Related Threads
RANK THE ALBUMS OF THE HIP HOP HEAVYWEIGHTS
Guru gets grumpy about gangstarr
Favorite Gangstarr (Did We Do This Already)?
Hip-hop vinyl essentials
Media