Home
›
Archive
›
The Soul Strut 100
Soul Strut 100: #89 - Jimi Hendrix - Electric Ladyland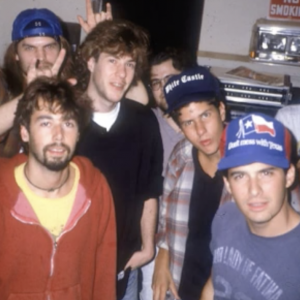 RAJ
tenacious local
7,760 Posts
I will slowly be unveiling the Top 100 Soul Strut Related Records as Voted by the Strutters Themselves.
#89
- Jimi Hendrix - Electric Ladyland
Please discuss your reactions to this record. The thread will be archived later
here
.
Wikipidea
Released as a double album, Electric Ladyland is a cross-section of Hendrix's wide range of musical talent. It includes examples of several genres and styles of music: the psychedelic "Burning of the Midnight Lamp", previously a U.K. single in the summer of 1967; the extended blues jam "Voodoo Chile"; the New Orleans-style R&B of Earl King's "Come On"; the epic studio production of "1983... (A Merman I Should Turn to Be)"; the social commentary of "House Burning Down"; and the Sixties-era Britpop of Noel Redding's "Little Miss Strange". The album also features an electric reworking of the Bob Dylan classic "All Along the Watchtower", which has been well-received by critics as well as by Dylan himself,[2] and also "Voodoo Child (Slight Return)", a staple of both radio and guitar repertoire.
http://en.wikipedia.org/wiki/Electric_Ladyland
Related Threads
Favorite Hendrix Record
Jimi Hendrix Euro pressing appreesh
Best Rock Album Ever!
Your Top 25 Rock Albums EVAR!!!