Home
›
Strut Central
Academic articles on "rave" or "dance" culture?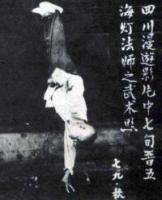 dwyhajlo
420 Posts
I was wondering if anyone here is aware of any notable or reputable articles that discuss rave or dance culture.
Specifically, I'm writing a short paper on ketamine for a class, and I would like to make note of the popularity of the drug among certain subsets of the culture.

Anyone got anything that might fit the bill here?

Thanks.