Home
›
Strut Central
Ever get busted listening to the Counting Crows?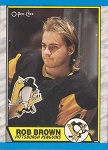 downtownrobbrown
446 Posts
Like you are listening to them on your headphones and someone next to you says "Hey are you listening to the Counting Crows" and then you lie say "No I'm not" and then they say "I can hear you are through your headphones."

Or you see someone on the street while in your vehicle and you roll down your window, they hear it, and then you have to make up a lie and say it is your girlfriend's car.

Ever happen to anyone here? It happens to a friend of mine all the time.