Home
›
Strut Central
Montreal Jazz Fest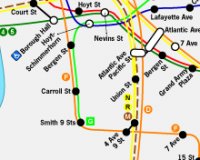 jlee
1,539 Posts
So it looks like I will be up in Montreal for a few days during this Jazz Fest this year. But oddly, this is just dumb luck as I was just planning a quick getaway for an extended weekend vacation.

While I typically would be more than excited at the opportunity to see live music, my original intentions were just to mill around Montreal with the GF for a few days to check in the sites. This would be my first time to visit Montreal.

Do any of the Canadian Strutters know if I shot myself in the foot by planning my trip this week (i.e. is it going to be crazy packed and take away from the experience) or should I instead be pleasantly surprised by accidentally coordinating my trip this week. Again, I am a fan of seeing good music, I just didn't plan on making that a primary purpose of this trip.

In the past, my main experience with musical festivals has been SXSW, and when I lived in Austin I would have never told anyone to come visit that week unless they wanted to be there for the festival. But with that said, I don't know if the Jazz Festival pulls the same type of crowd & attention as SXSW does.

thanks in advance for anyone who can shed some light on how the City gets down with the festival.