Home
›
Strut Central
Private Mind Garden Summertime Joints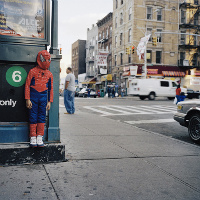 Jonny_Paycheck
17,825 Posts
A little something I poasted for the homies over at ShookMag.
http://www.shook.fm/content/2010/05/jonny-good-records-nyc-presents/
Figured I would open it up to Teh Strut since I know y'all will want to chop it up (and rehash it) like this was Texas. Enjoy
Yea yea the weather?s nice in London? well it?s 90F in New York bitches!!! Hot diggety dang!!!SHK asked Jonny Sklute, the man behind the East Village?s impeccable Good Records store, to walk us through his choice cuts for the finest season and he has delivered. It?s a Shooxclusive?!Take it away Jonny ??11 Summertime Joints For The Block Party In My Private Mind Garden?Around this time of year, when the weather gets warm, people come out of their shells (and their clothes), the streets become extensions of our living rooms, and the music blasting through the windows of apartments and passing cars, out of boomboxes perched at get togethers, BBQs and block parties forms the soundtrack not just for our individual experiences, but scores our shared meals, romances, and most important, our good times. 11 tunes that you will definitely here me blasting out of my hooptie as I drive around my section of Harlem and the greater NYC area.1. Ramsey Lewis ? Sun GoddessHow many DJ sets could you open with this track? From the moment the guitar riff starts, it gently builds, piece by piece, until Earth Wind & Fire begin to weave their trademark harmonies into a melody that never quite resolves, like a summer day, just cresting and falling, but never fading or burning out, until Ramsey?s keys spazz out into a perfect summertime groove.2. The Gap Band ? Yearning For Your LoveMany people might go for ?Outstanding?, but this is the cut for me by the Gap Band. Just a vibe to, as Nas rapped to it years later, ?wake up early on my bornday?. A Sunday joint. A perfect feel good tune to ride out to with the windows down and the sun shining. There?s a feeling of renewal in there ? ?you can?t keep running in and out of my life? ? of drawing a line in the sand and getting your shit straight.3. Kenni Burke ? Rising To The TopFrom the shimmering keyboard intro to the massive midtempo bass groove that follows it, this track just screams summertime in NYC. Another one of those tracks that you will hear at block parties, park BBQs, or just riding out to around here. I didn?t hear this much growing up but you can see me pretty much every day, stopped at the light on Lenox Ave, playing this loud in my hooptie. That?s how I do this time of year!4. Santo & Johnny ? Sleep WalkNow this is a song that immediately brings me back to my childhood in California. Classic lowrider record, I used to hear this on all the oldies shows, and saw it used for the funeral scene in La Bamba, so since then my association has always been with the car and gang cultures of the West Coast Barrios, rather than its native Hawaiian slack key guitar style. This reminds me of a sunset out west, warm weather, chilling with loved ones.5. Raekwon Ft. Ghostface ? Ice CreamThis is THE ultimate NYC rap summer jam for me. When I moved here in August of 1995, the air was sticky and thick, girls were not wearing a whole lot of clothing, and you absolutely could not escape this record, kind of like the suffocating heat. That piano line almost trickles down your cheek from the headphones. Add a sample of Eddie Murphy yelling about ice cream and you?ve got a (hot) cold classic.6. Steve Parks ? Movin? In The Right DirectionAmid a list of sticky, sweaty, greasy summer joints this one plays like a cool breeze. The cover of this record features Parks, standing against some rocks, floral-print shirt half-buttoned, the sea at his back, and that?s how I feel right now just listening to it. The groove is mellow but still uptempo, and Parks? light voice plays along with a flute line that dances just above the waves, catching the mist.7. Alicia Myers ? I Want To Thank YouClassic hot weather Bar-B-Que joint right here. A big hit back in 1982, it earned permanent block party gold status over time and now I can?t imagine a summer tooling around NYC without hearing this either out of someone?s box or on the radio. Myers? voice is deceptively sweet, and for many years I didn?t even associate this record as a gospel song. The ?without you?. Oooooooh!? hook gets me every time.8. Hugh Masekela ? Grazing In The GrassHere?s another joint that I associate with my early days on the West Coast ? you?d hear this on the lowrider shows and quite frankly, I thought this was some kind of Chicano-Soul group ? between the clanging cowbell and the trumpet-led brass section, it had that kind of aesthetic ? until the 90s when I got hip to Hugh Masekela. Masekela?s trumpet is perhaps South Africa?s chief musical export, and it would be remiss not to include it this year what with the World Cup about to jump off from that country.9. Quincy Jones ? Summer In The CityThis song conjures a lot of memories, both from the joints that sampled it ? The Pharcyde, Black Moon ? but also just from many days sitting outside on my man?s stoop in Brooklyn, a little lit, trying not to move but also trying to keep my shirt from sticking to my back! This thing is just oozing humidity and summer malaise.10. The Isley Brothers ? Living For The Love Of YouThis song is indellibly linked to my teenage romances, when tapes of the Isleys, Malo, Sade, and Jodeci were hastily dubbed in anticipation of actually being able to do some of the stuff that they were singing about to that fly girl you were trying to nestle up to. Listening to it now, there?s almost a soft-rock vibe, like if Mr. Biggs himself wasn?t singing, Seals & Crofts could easily do some damage with the instrumental. This is just perfect cool out music when the temperature is getting a little too hot.11. Saafir ? Just RidenIt?s no small thing to take Saafir?s frenetic, abstract, polyrhythmic flows, and slow them down to accommodate a simple, mellow Isley Brothers loop, but this song crystalizes the Oakland-centric trait of being as laid back as you can be, while still peeping game and staying alert for the traps and pitfalls waiting around most corners in a rough urban environment. Meanwhile the beat just pushes along lacksidaisically, underlined by tight 808s and an ethereal vocal sample of Roberta Flack. The whole track is a study in contrasts right down to the snowcapped video scenes.
you can nab the youtubes over on the Shook site.