Home
›
Strut Central
Buying your first home?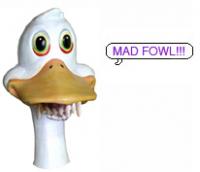 Controller_7
4,052 Posts
For those who have become home owners can you give me some insight on what you did to prepare? I'm just wondering if people saved like crazy, took a crazy mortgage, or maybe inherited something and made a trade.

I'm not really in a position to buy anything in California and it's overwhelming. I've got a job I love and we are in a good spot right now (renting from grandma). Wed like more space as we've got a baby and will most likely have another sooner than later. We also are thinking about schools. I'm just shook about the whole thing. A 3 bedroom in an area we like...almost non existent under 800,000. :(

And people keep getting shot in my neighborhood. In the last year a dude got shot in the face 2 blocks away to the left and then a 15 year old shot dead two blocks to the right and tonight 6 shot about a block and a half away. This is south San Francisco. The crazy thing is my street is nice and mostly older people and nice homes. A couple blocks down and I guess it's gang territory. Not where I want my family to be.

Any tips, input, advice, anything appreciated.