Home
›
Strut Central
iPhone People: Help beta test ceeFrenzy 2.0?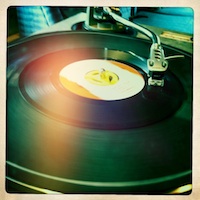 pj4533
481 Posts
I am currently finishing up ceeFrenzy version 2.0. Its a huge update to the original ceeFrenzy, which is the iPhone native application for
collectorsfrenzy.com
.
Main new features are:
- redesigned UI (what it should have been originally)
- bigger images
- favorites
- sharing on facebook/twitter (not implemented yet, will be in beta2)
- button to get 'yesterdays top 25', similar to the website
- iphone4 retina optimized graphics
Anyone here want to help me beta test it? All I need is your device ID, and I'll add you to my beta program and email you the beta version w/ instructions on how to load it. The beta will expire, eventually, but anyone that beta tests will get a code for a free copy of the app (if they don't already have it, it will be a free upgrade to current customers).
Here is how you get your device ID:
1) Launch iTunes.
2) Connect your device to your computer.
3) Select the device in the Devices list.
4) In the Summary pane, click the Serial Number label. It changes to Identifier.
5) Choose Edit > Copy.
6) Paste & your email address in a PM to me.
Here are some screenshots of the beta version: