Home
›
Strut Central
DJ MUGGS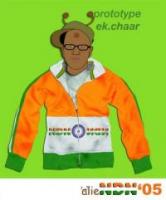 alieNDN
2,181 Posts
sup.
one thing i always wondered when people talk about classic production, is why dj muggs name rarely comes up? i will admit, after the first three cypress hill albums, i haven't been into him much, but his early productions along with funkdoobiest's debut and the first two house of pain albums i thought were amazing and sounded like none other out there. soul assasins was on some funky sheit. did this guy ever get his props in the hip hop community? the first cypress hill album selftitled is one my fav funkiest hip hop albums of all time, and so many blues samples, i can't think of many producers that flipped blues riffs so good. and his baselines, some argue are all the same, but they're so damn simple and funky...i realized this as i was playing "we ain't going out like that" on piano. so what gives? too much of an alternative fan base?
i though the second soul assasins volume was sickening. his mashups are alright.
oh and his production on the tricky song "for real" is sweet as hell, check that tune if u haven't.
i hear he's doing a whole album with the gza?! please tell me that's not a rumour, the prior wu collabs were nice.