Home
›
Strut Central
LOL***LOL***LOL*** {ebay/gas related}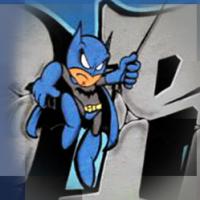 Bapt
2,503 Posts
Just bought 2 records, very cheap, the dude sent me the total and asked me for $18,95 to ship 2 records from CA to Paris. So I sent him a friendly message and asked him if $18,95 will be the price I'll read on the stamp, on the package. He did not replied, just sent me a second invoice and now he's asking for $21,95.So I replied and told him that I buy records (from sellers in CA, where he lives) very often and nobody is asking more than $16 to ship 2 records.Now he's asking me to pay his gas, check it :
> What a lot of the people forget about is the cost of the packing> material, which we used all new materials, the time it takes to> package the produce and the time and gas it takes to go to the post> office plus the time it takes standing in the post office line> plus the postage which has just increased we feel we are very fair> in our pricing considering we keep our records at a good price.> also some countries cost more then others and we try to take the> average.> Thanks ******rader

Isn't it hilarious?I like his frankness though.