Home
›
DJ Talk / Mixes
Scratching with CDs, accurate sound?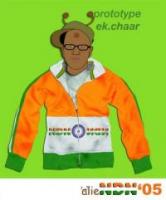 alieNDN
2,181 Posts
Hi, I was wondering if i could get some opinions on how far cd turntables have come in the last while in terms of sounding close to vinyl as much as possible...in terms of scratching. i want to know because i want to scratch stuff that i've recorded with instruments and whatever, and if im gonna lay down dough for such things, i dont what them sounding like hip hop ejay or Rahzel on helium

thanks for any help/suggestions.i've been looking at stuff on this page;
http://www.moogaudio.com/store/products.php?id=10
and its a hefty investment (especially if you're buying 2 and a mixer), so i want to be sure before i save up for such things.