Home
›
Strut Central
Ever find a raer record in your own house?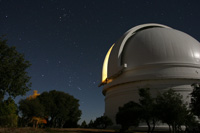 Birdman9
5,417 Posts
I just noticed a record sitting on our couch in the living room....
an OG of this record on Vee Jay
http://www.popsike.com/php/detaildata.php?itemnr=4794992738
granted, it's not as clean as the one on popsike, but I would say at least a strong VG, plus it has a back cover printed upside down!Anyways, I called my wife (who is out shopping for Thanksgiving stuff) and ask her what's up with the jazz record on the couch."I found it in a suitcase today." Huh?Weird. It must have come out of a big collection I got last MLK Day, and that suitcase must have been one that we used to haul some of the records down from the apt of the gentleman who had died (a friend of mine's cousin passed and they were splitting up the stuff, she asked if anyone wanted the records and when they said no, she called me to come get them before they tossed them, God bless her). But how I missed one of the relatively few that were in nice shape and an artist I love....I can't figure that out.Anyone else ever have a similar experience?