Home
›
Strut Central
Beyonce - Crazy Overrated?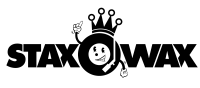 staxwax
1,474 Posts
I was wondering how the strut feels about this. While its probably beyond debate that she has a great voice and is a great performer - I get the feeling that the whole - shes a goddess - status which seems to be commonplace in reference to 'queen bey' is maaad suspect.

I cant see her in a line up next to all time greats such as marvin gaye, aretha, chaka khan etc. because i cant think of any timeless songs she can take credit for. Lets be real - crazy in love and single ladies. Timeless classics? Seems to me a large portion of her catalogue is overproduced and hyper marketed and will not survive the - is this on your desert island list ten years from now? test.

How does the strut feel?
Classic status - orrrrr Maaddddd Overrated?