Home
›
Strut Central
Hi y'all! Been a minute / Song ID questions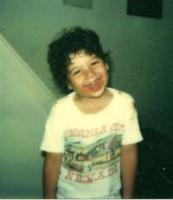 Cosmo
9,767 Posts
How's everyone doing out there? It's been years since I've been on Soul Strut but very happy to see it's still around. Not sure how many of the folks that I know are still around here but if any of my homies are still around wassup y'all! I hope you are all doing well too.
Life for me is pretty good - can't complain and staying busy.
I actually have a question - it's a Paul Nice related question too (not sure if he's still on here or not) but was there a full track list for his "Digging International" mix he put out years ago. Link here -
https://paulnice.bandcamp.com/album/diggin-international
I know most of the songs but there's like 5 or 6 that are escaping me.
Anyway, all my best to you all up here and hope all is well. Here's a picture of my dog Bootsy by the way - peace!