Home
›
Music
›
Record Collecting
Os Brazoes ST - Repress Question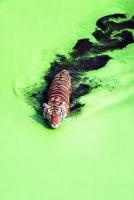 kicks79
1,321 Posts
So I just copped the 2017 repress of this great LP on the Brazillian Polysom label.
The pressing is terrible and skips all over the place.
Going back and doing some research it seems a lot of people had problems with the Mr Bongo Repress as well.
My question is has there been a repress of this where there are no issues with playback?
Don't really want to cop another Polysom or Mr Bongo copy one only to have it skip as well.





TAGGED: