Home
›
Archive
›
The Soul Strut 100
Soul Strut 100: #19 - Eugene McDaniels - Headless Heroes of the Apocalypse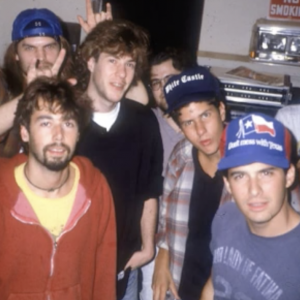 RAJ
tenacious local
7,760 Posts
I will slowly be unveiling the Top 100 Soul Strut Related Records as Voted by the Strutters Themselves.
# 19 - Eugene McDaniels - Headless Heroes of the Apocalypse
About

Headless Heroes of the Apocalypse is an album of American soul music by artist Eugene McDaniels, released in 1971.
As with McDaniel's previous album, this is not a typical Soul album, which can even be seen by the cover image (a picture of McDaniels screaming between two warring samurai).

This album dabbles in form between soul, Funk, jazz and even folk. In addition, it has been a collector's item among rap music and rare groove enthusiasts since the early 90s when several of the songs were sampled by many hip hop producers including Pete Rock and Q-Tip.

http://en.wikipedia.org/wiki/Headless_Heroes_of_the_Apocalypse
Related Threads
GENE McDANIELS, R.I.P.
The illest thrift store find of all time!!!
MOJO Top 70 SOUL albums
Media