Home
›
Strut Central
Record shopping adventures in Istanbul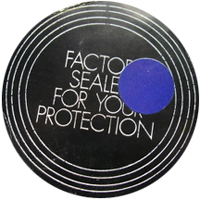 frenzie
174 Posts
I'm not a regular poster to these forums, but I do lurk from time to time. I thought the following might be of interest to some of you guys.
I'm currently in Istanbul as part of a greater world wide trip, and documented my digging experiences in this city. I can't say that I turned up anything incredibly rare and my knowledge on the local music is certainly not as strong as I wish it was, but I'm pretty happy with my finds which included a few Turkish 45s amongst other bits and pieces.
My blog post is here:
http://www.groovetherapy.com.au/blog/item/256-record-shopping-in-istanbul
Hope you enjoy the read and find some value in it if you ever visit Turkey.