Home
›
Strut Central
Cassette two-fers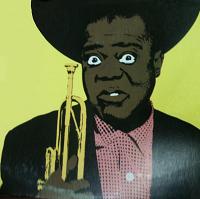 Saucy Tweenbal
45 Posts
Homemade cassette double features. Go!




-----------------(Formerly this)----------

Are there any albums you have (by the same artist presumably) that you consider to be basically one album? (and may be inclined to listen to back to back) Often the same sound, have similar styles, and basically could just be a double album (to you)?

Also, (kind of an offshoot) are there any albums that you have where you simply can't listen to one without listening to the other? Forgive me if any of those topics have already been covered.

As for me, I see Quicksilver Messenger Services, "Just For Love" and "What About Me" as one big album (and it makes sense because the songs were basically all from the same writing and recording binge).

Another pair in 1 that Id listen to back to back would be Sly Stones, "Fresh" and "Small Talk". Even the covers look alike.

As for the last part, I can't really answer that question directly because there are certain artists that I often listen to in binges (when I do listen to them). Namely: Can, Pink Floyd, Grateful Dead

Aye??