Home
›
Strut Central
Toots suing spoiled vodka bottle throwing bro $21 million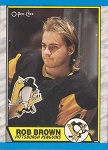 downtownrobbrown
446 Posts
Frederick ???Toots??? Hibbert has filed a lawsuit seeking $21 million against a young Henrico County man accused of throwing a vodka bottle at the reggae singer during a recent concert in Richmond.

The lawsuit, filed June 4 in Richmond Circuit Court against William Connor Lewis, seeks $1 million in compensatory damages and $20 million in punitive damages.

Lewis, 19, faces a felony criminal charge of malicious wounding in connection with the incident, which occurred May 18 at the Dominion Riverrock festival on Brown's Island.

Hibbert was injured when the bottle struck him in the head as he was performing.

Hibbert, lead singer of Toots and the Maytals, was performing the song ???Country Roads??? at about 10:15 p.m. when Lewis threw a bottle of Grey Goose vodka ???with great force and violence,??? according to the complaint.

The bottle struck Hibbert in the upper left side of his face and caused a serious tear to his forehead and face, causing permanent scarring on his face, according to the complaint.
I usually hate lawsuits like this but this one I like. This kid is "that guy" at every show. Now his life and his shitty parent's lives are ruined.
Imagine doing this during "Country Roads"?