Home
›
Strut Central
Skull Snaps OG check
beatlust
142 Posts
I came upon a skull snaps and would like to hopefuly get some offical word on it being og (or not). The og art is a littel bit paler than the reish.(reish on the left) the og skulls have alot more detail in the illustrations of the skulls and the smaller skeletons are clearer.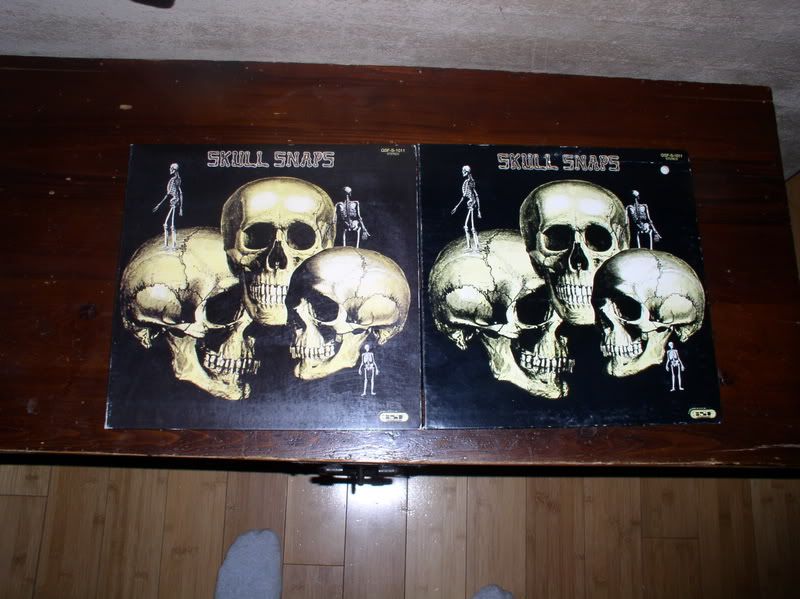 the spine is different too, different numbering at the bottom (or in this photo right side) reish is missing a few numbers..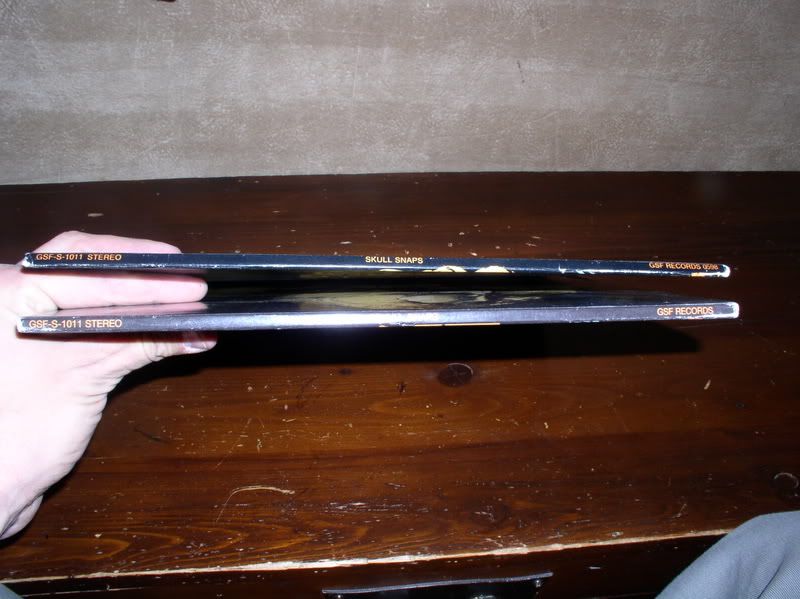 the thing that seems the most convincing as to its originality is the reissue is a solid piece of cardboard-cover w/ artr printed on both sides (front and back and gatefold all one cardboard), the og has one cardboard piece w/ the art for the front and back BUT the gatefold is a seperate piece of paper pasted on to the gatefold. You can see in the pic how the og art wraps from the back onto the gatefold side and the gatefold art is pasted over.. on the reish its just not so..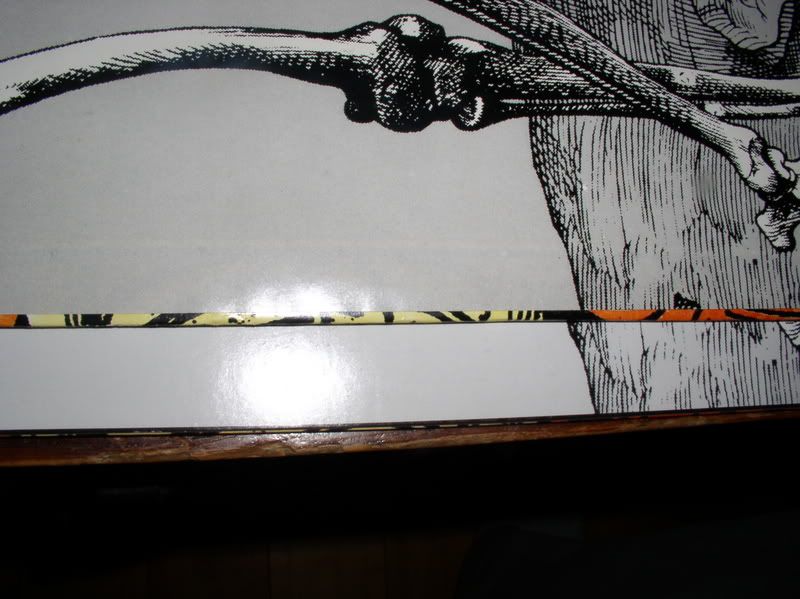 if its og is it a us press? i googled for a runout etching number but i couldnt find one..peace.