Home
›
Off Topic (NRR)
RECENT CHILE TRIP_BRIEF NARRATION W/ PICTURES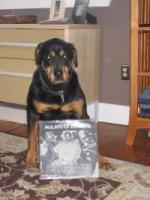 NateBizzo
2,328 Posts
Hey.
I was just recently in Chile for the last two weeks. Quite an amazing country.
By far the most advanced social and economic south american nation. There is a shit load of growth going on there. Crazy place, super thin country with Santiago 45 minutes between epic mountains and the ocean.
But still, the vibe with every person on every level is "no problem." Everything will happen when it happens, but don't forget to bring it up 5 times in order for it to get done. I love the place. Santiago is Polluted, but not Quito or Sau Paulo polluted.
The weather when I was there was all time. The streets were flooded sweeping cars away and the river was totally overflowing. It snowed in Santiago when I was there for the first time in 30 years.
We were socked in until the weather broke and we took a heli up instead of fucking with the roads. The road to the mountain is a one lane gnarly swithcback massacre with no guard rails and random dogs to manuver around. People drive so sketchy on that road. Several instant death turns.
Was there for work. Stayed at this resort. Valle Nevado.
It snowed about 7 feet in total when I was there.
When it cleared up the snow was amazing. Some of the best riding i've done. ever.
I worked every day but there was for sure time each day to take it all in.
The sunsets were all time epic.
Besides seafood, all they eat is meat, cheese, and bread.
The locals are so fucking nice it was bizarre. The people there helping our crew were so helpful.
But believe they will party your fucking ass of at 14,000 feet and wake up at 6 AM. So gnarly.
One evening we accidentally went to this gentlemans club.
Debit cards were swiped.
A person associated with our group became another participant in worlds oldest profession. I'm keeping it DL regardless if he has any shame.
We bought this Fiat 500 from a gypsy shanty town.
We ended up burning it.
Nothing could have been accomplished without help from Kiwi and Party Boy.
I didn't have time to go digging so they insisted that I go over to their parents house on the way to the airport as I was leaving. I ended up getting a few records. Some decent stuff.
TAGGED: