Home
›
Strut Central
Mistakes, Distractions, and Other Music Video Bloopers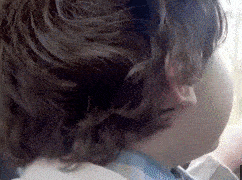 Grafwritah
4,184 Posts
Was watching an Onyx video today on Youtube, and noticed that when they did the obligatory booty zoom in during the video, the girl had a hole in her pants smack in the middle of the crack of her ass. It seemed pretty cheap and cheesy even for a video where 75% of it is spent just of Onyx standing on/around a dumpster in front of a Kennedy Fried Chicken.

Have you noticed anything else like this in videos - mistakes, accidents, distractions, bloopers?

Bonus for songs/videos with lines equivalent to "Sometimes I feel like a nut; it melts in your mouth, not in your butt" (2:58)

Hole in the pants is at 1:29 - easier to notice on the full site.