Home
›
Strut Central
So if we rolled the board back 10 years... where is everyone?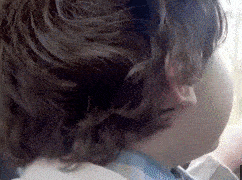 Grafwritah
4,184 Posts
Soulstrut seems quiet these days. I can remember page after page of arguments about vinyl minutiae and eurotrash and "no homos" and whoever that one weird French guy was. Calls for this person and that person to be banned and so many funny Google Image Search photo links and geoducks. Le Toupt. The_Mack. So many white hipsters ranting about racial injustice.

This kind of reminds me a bit of back in the day when everything shifted from BBSs to AOL and gradually to the Internet.

So where is everyone? I see Guzzo. I guess Gary is Dizzy Bull. I think I saw some Oliver Wang posts somewhere. And a Motown67. And Big Stacks. I think I saw a John Book post - can I still read about dollar bin raer he found at a Goodwill in rural Washington?

But where is hcrink? I see Day references but no Day. Where is Francis whateverhisfrenchlastname from VA...Fatback? Bassie? Faux_Rillz and his blackanasian girlfriend that I forget her name? Where is Asprin? ako? Is there a replacement Iowa teenager? The_Mack... Jonny_Paycheck? Bsides gave it up a year ago?

Just looking it seems like 90% of the posts come from people who joined prior to 2010, and a lot before that. What happened to the youth?