Home
›
Archive
›
The Soul Strut 100
Soul Strut 100: # 1 - Stark Reality - Discovers Hoagy Carmichael's Music Shop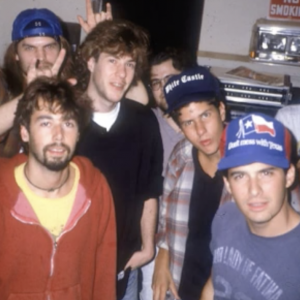 RAJ
tenacious local
7,736 Posts
I will slowly be unveiling the Top 100 Soul Strut Related Records as Voted by the Strutters Themselves.
# 1 - Stark Reality - Discovers Hoagy Carmichael's Music Shop
Please discuss your reactions to this record. The thread will be archived later
here
.
About
Stark Reality was an American jazz/rock fusion band most famous for their 1970 album The Stark Reality Discovers Hoagy Carmichael's Music Shop, a heavily-improvised reinvention of a 1958 children's album by songwriter Hoagy Carmichael, to be used for the show Hoagy Carmichael's Music Shop which aired on PBS and has been sampled by many hip-hop artists like Large Professor or J-Live. The album was re-released in 2003 by the Stones Throw label with the addition of previously unreleased songs under the name Now. 6 previously unreleased songs have been released by Stones Throw as a compilation called 1969. Formed in Boston, Massachusetts, most of the band's members attended the Berklee College of Music..
http://en.wikipedia.org/wiki/Stark_Reality_
(band)
Related Threads
Stark Reality
black eyed peas use Stark Reality on their new LP
Stark Reality. Never heard it. Justified hype?
How desperate are you for a holy grail?
Media