Home
›
Strut Central
Private Mind Garden Best Musician Biopic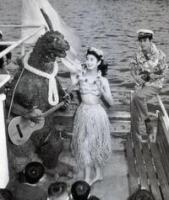 mrmatthew
1,575 Posts
Miles thread got me thinking:

If you could get any biopic about any musician made with an unlimited budget and unlimited access...what would it look like?



Musician?
Time Period?
Director?
Actor?

Off the top of my head, i'd like to see this scenario unfold:

Charles Mingus
Played by Delroy Lindo
Directed by Terrence Mallick
Focusing on his last days alive as he went to Mexico for treatment and on the day he died all those whales beached themselves.


how about you?