Home
›
Strut Central
Ridiculously Beautful Record Packaging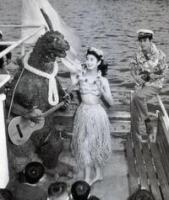 mrmatthew
1,575 Posts
Came across this beauty in the filed this weekend.
not a raer by any means. Maybe a $20 record, but the packaging is insane.
Super clean copy.
Tinfoil stamp.
Heavy offset gatefold with ten-page booklet still attached.
Ironically, it reminded me of one of those really nice Pizziacto 5 vinyl releases from the late 90s...even though they were probably apeing this type of release.
Music is pretty solid cool-jazz early 60's I think.
Makes me really appreciate why I love records so much to come across something like this.
What are some of your favorite Ridiculously Beautiful Record Covers/Packaging stories.
OG or reissue, doesn't matter.